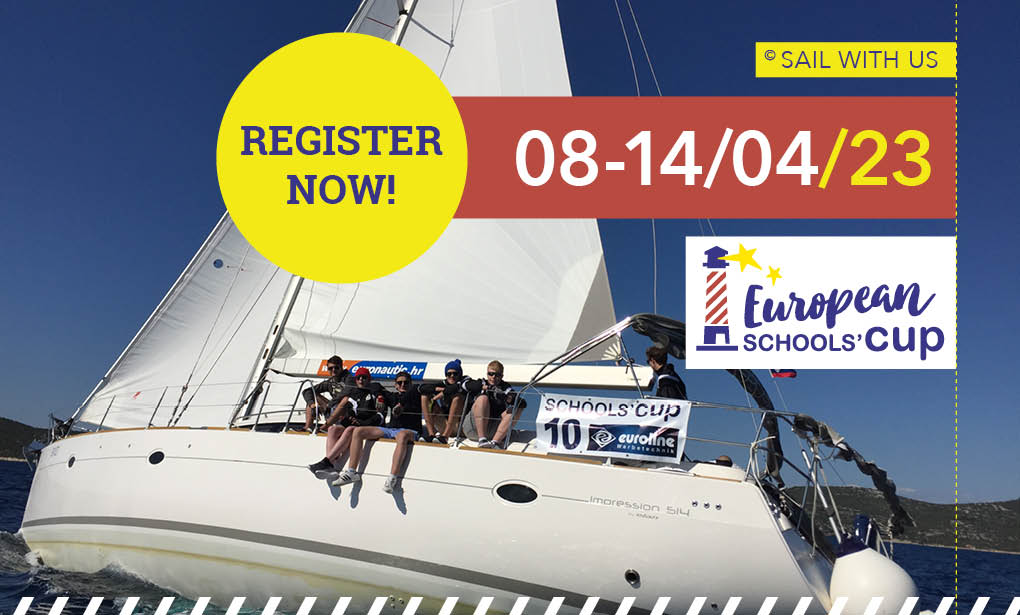 RegistrationProg. – Q&A'sResult
11th year that Luxembourg students hit the high seas!
We have some places left !
Sailing builds superb foundational abilities. The preparation, planning, teamwork, and execution of manoeuvring a sailboat are skills that last a lifetime. In the European Schools' Cup, teens aged 14-19 will face big decisions, work together, learn to sail, make repairs, and use onboard electronics to navigate their boats. There are dinghies to drive, swimming, cooking and sleeping onboard, meeting new friends, and a trophy ceremony/party! Most importantly, each participant will return home knowing they can achieve great accomplishments in their lives.
Parents are continually amazed at how this sailing event positively influences their adolescents. Don't pass up this opportunity.