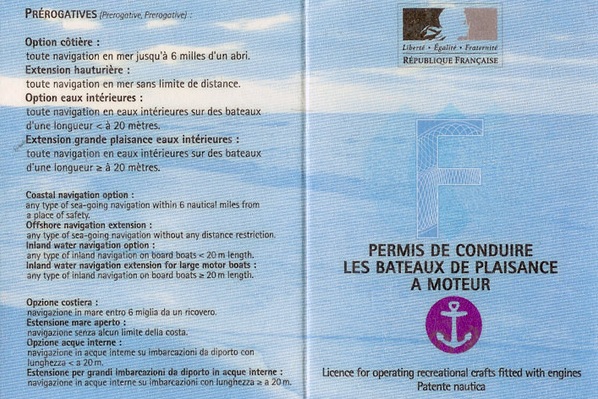 In partnership with a French school, we do organize courses for you to get your coastal sailing license. Courses are given exclusively in French, and your license will be issued by the French Maritime Affairs.
Next exams: 05 mars – 09 avril –  14 mai – 25 juin – 23 juillet 
Based on electronic MCQ – 30 questions, with a maximum of 5 authorized mistakes – study hard!
Practical information:
The teacher will come to your school/office at the time you provide
5 hours' theoretical courses, divided as you wish (5 courses or 3, all totaling 5 hours)
5 themes: Yachtsman security – responsibilities – maneuvers – how to sail a boat – the inescapables
3 hours' practical course on the Moselle river (during the week or weekend)
Minimum students per course: 6
Age: 16 years old and over
This license allows you to sail sea scooters up to 6 miles from a coast, as well as any engine with no power limitation nor length.
Price :
365€
Code Rousseau + test book : 30€
Book for all candidates : 7€
Fiscal stamps : 108€
More information can be found
here