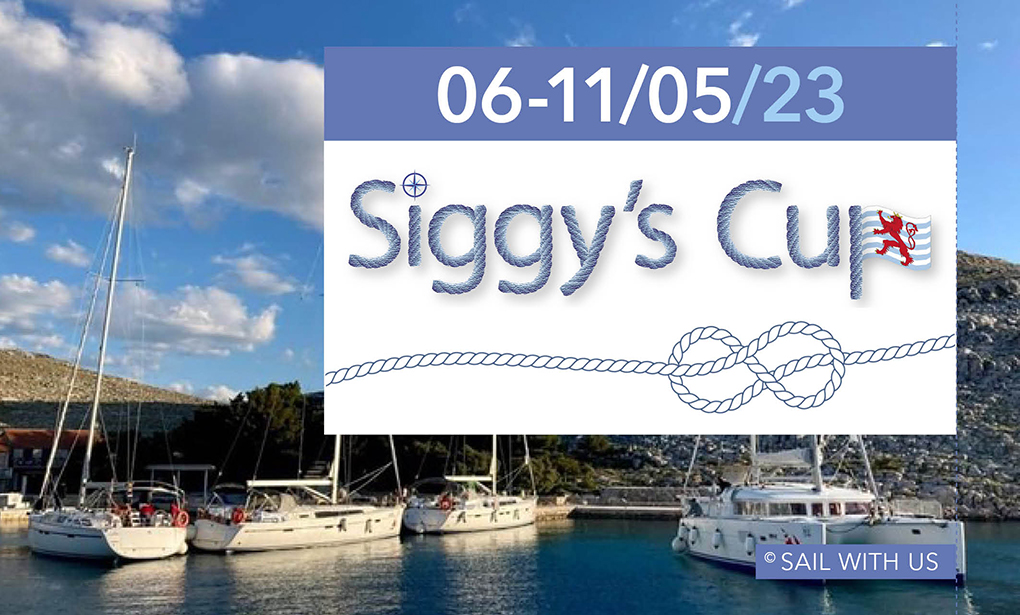 RegistrationDocumentsProgramResult
16 years ago, the SIGGY'S CUP was born on the initiative of a group of friends who were passionate about Sailing and the Sea.
Originally, a question: "how to navigate when we all live or work in land-locked Luxembourg or in the Greater Region?".
And a desire: to escape and go sailing!
So, why not create a parenthesis once a year in May and meet at the helm of a sailboat, with colleagues, with friends from all professional backgrounds to simply share sporting, festive and friendly encounters.
Remember to harmonize human relationships in our society and that we like the quality of these human relationships. Each of our professions participates in this mission, with its particularities, even its antagonisms, but with the same culture.
This is the Spirit of the SIGGY'S CUP. A wonderful parenthesis in our professional lives.