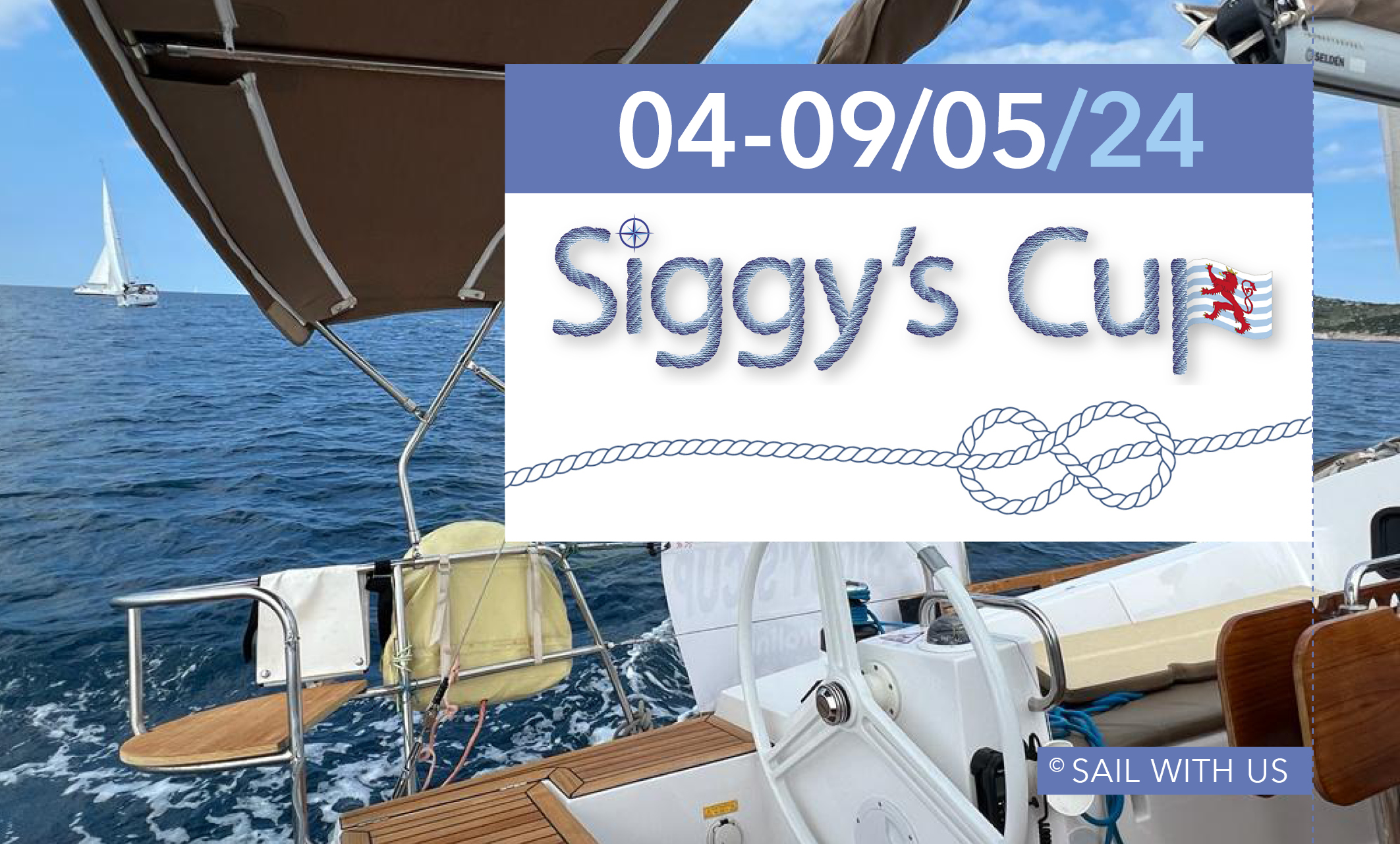 RegistrationDocumentsProgramResult
17 years ago, the SIGGY'S CUP was born on the initiative of a group of friends who were passionate about Sailing and the Sea.
Sail into Team Building Bliss – Join Our Exclusive Sailing Event!
As we emerge from the challenges of the post-Covid era, there's no better time to reconnect, rebuild, and rediscover the spirit of teamwork. We invite you to embark on a unique journey with us – a week onboard a sailing boat, navigating the azure waters alongside fellow teams from Luxembourg-based companies.
Picture this: Your team, together with teams from other renowned companies, engaging in friendly competition on the open sea. This magical sailing event is not just about the thrill of the race; it's a powerful catalyst for reinstalling confidence, fostering team building, and reigniting the bonds among your employees.
Our event offers more than just a sailing experience; it's an opportunity to break away from the routine, strengthen connections, and create lasting memories. Join us in making waves, both on and off the water, as we set sail for a week of camaraderie, adventure, and renewed team spirit.
Secure your spot now and let the winds of change propel your team to new heights!